Best Escape Room Games on the Gulf Coast
We are a pirate themed escape rooms with immersive environments that take you on an adventure like no other.
Tickets are $35/Player 4 to 10 Players Per Room
Perfect for families. Not scary
Ask about private parties and events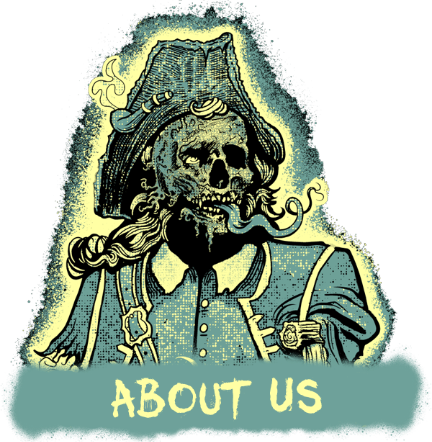 THE LEGEND OF TERROR ISLE
To find out more about the Legend of Terror Isle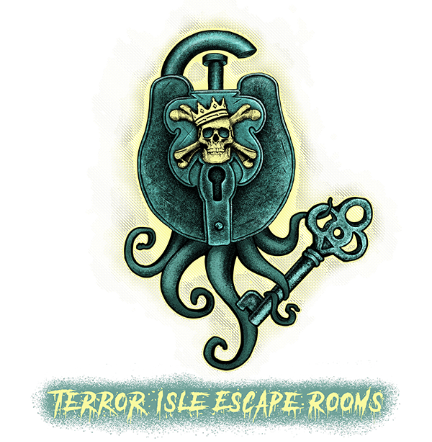 Open now – find out more by clicking here.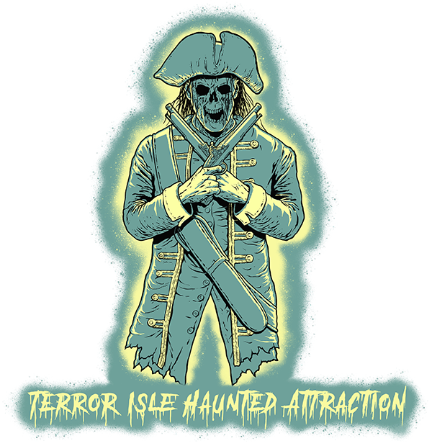 Get information about Terror Isle Haunted Attraction.
"Thieves! Miscreants! Pirate scum!
You should be ashamed of yourself, stealing from an honest businessman such as I.
What have I done to deserve such treachery? Such disrespect?
I board these ships by order of the King!
These goods are sold to raise money for the advancement of the King!
You shall be sent to the dungeon where you shall pray for mercy from the King.
Take them away!"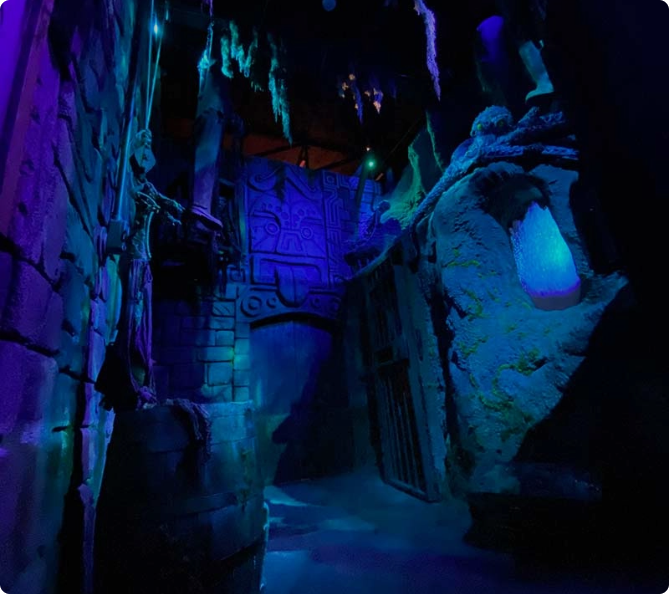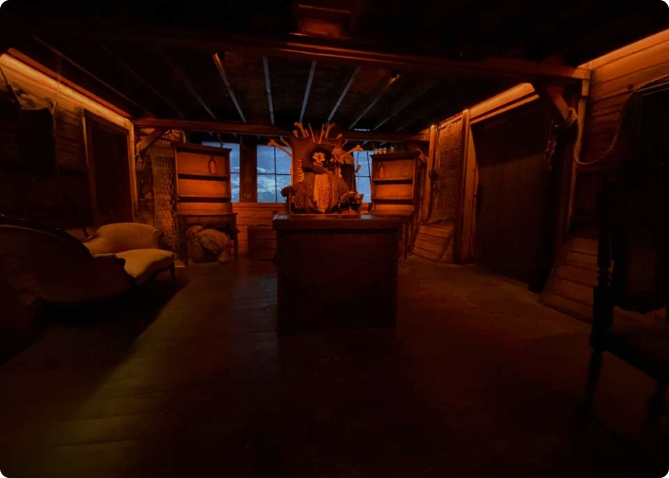 In Mystic Voyage, your crew will prepare the ghost ship Ravager for the attack on Terror Isle! To survive you must solve the puzzles, steal the treasure, and fire the cannons before time runs out or you will end up in the belly of a shark!
In Nefarious Offering, all is not what it seems at the Sea Witch Tavern. Find the clues and solve the mystery of Terror Isle's Voodoo Priestess before the moon fully rises– or become one of her undead acolytes forever!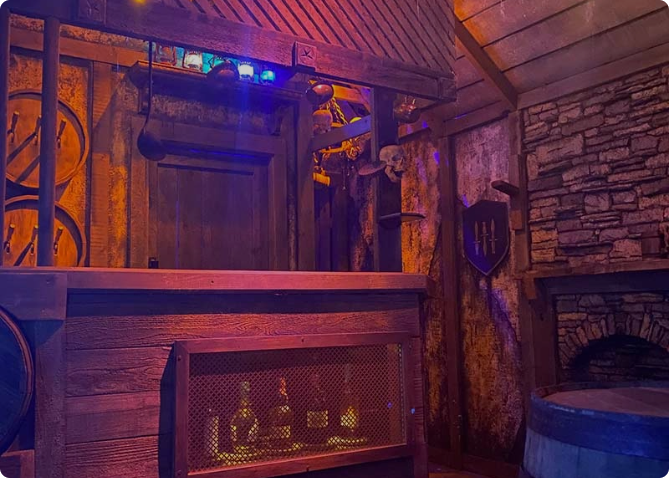 TERROR ISLE HAUNTED ATTRACTION
Walk the path of the doomed pirate raid that fateful night!
Our 5-Star rated haunted house is open in October.
This was our second year at the terror aisle haunted house! It did not disappoint. The actors are real and scary and the sets in the house are made so nicely. I always have to be the leader b/c I don't get as scared but I love it so much! Go check it out!! We will be back next year if not again this year!
Awesome escape rooms! My family was looking to kill some time before we could check into our Galveston hotel. This was perfect. We ended up doing two rooms. Great escape rooms with 100% homemade decorations and material. The amount of work that went into this place is insane. They really love their craft. Jamie was a great host/guide. I really hope they stick around and business is consistent.
What a wonderful and great experience. The Haunted House was excellent. The costumes were perfect. And they don't joke around when it comes to scaring who walks through. They scared me multiple times and even my son who does not scare easily.
Just want to say y'all ROCK! We enjoyed it last night! Y'all definitely are on the top 5 on our list of all the haunted houses we been too over the years. Definitely unique and great prompts and Atmosphere! I did get a few screams out of it 😂 See y'all again next year
Terror Isle is the Gulf Coast's premiere haunted house and escape room games serving Houston, Galveston, League City, and surrounding cites in Galveston County. We have the ability to host corporate team building, social events, parties and gatherings. There is no better entertainment venue for new things to do or date nights. Book your next adventure at Terror Isle!